Give mom some Miami magic this year on Mother's day… and support small businesses in the process!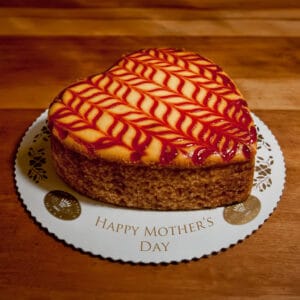 Mother's Day is on Sunday, May 9, 2021. In all the hustle and bustle, you wouldn't be the worst son/daughter to have let the thought slip your mind. But have no fear, Alex Marrero is here to offer up his small business suggestions! Now's your chance to get ahead of the game, and plan out how you can shop small for Mother's Day this year.
The past year has been quite the wild ride! From quarantine to vaccine and everything in between, 2020 and 2021 have blended together into the longest year ever. At least, that's how it feels for entrepreneurs whose usual routines have been shaken up, smashed down and spun all around. Entrepreneurs and even longtime local business owners have had to remap their journeys in ways they'd never imagined…
Although things are starting to look up again, Miami's small businesses still need your support to keep the Miami magic sparkling bright. Here are some gift ideas and local businesses Alex Marrero recommends supporting this Mother's Day:
Buy her flowers at…
You just can't go wrong with a big, beautiful bouquet on Mother's Day!
Flowers by Pouparina

The Flower Studio

Petal Productions
Take her out for brunch at…
Moms love brunch. Score some delicious brownie points — maybe even literally!
B Bistro + Bakery

Balan's

Morgans Restaurant
And, of course, if you're not local to the Magic City, Alex Marrero recommends planning a 'Miami mama' getaway. Best son/daughter rights for a year — guaranteed! Stay tuned for more of Alex Marrero's Miami Small Business Showcase.