For as long as he can remember, Alex Marrero has been gripped by the electricity of a baseball game. A Magic City local through and through, Marrero's favorite team in the MLB is the Miami Marlins.
Take me out to the ball game….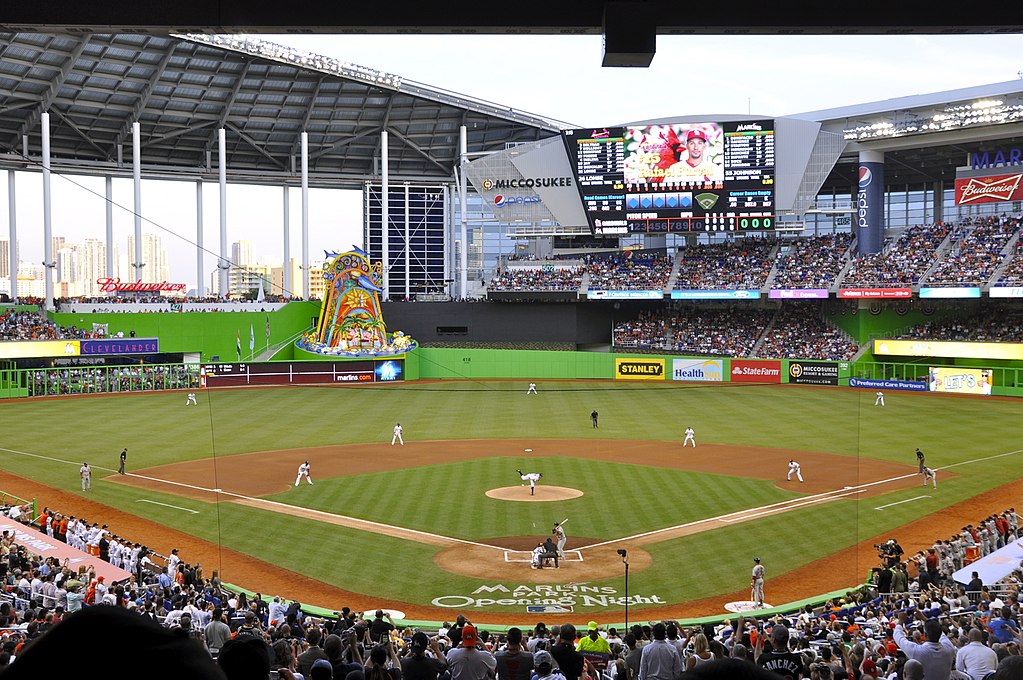 Nothing says summer quite like a good ol' fashioned baseball game! Some of Alex Marrero's fondest memories recall the energy of a baseball stadium. From the warm, savory scent of fresh roasted peanuts to the electric enthusiasm of cheers that roar against the bleachers — surely, nothing beats a ball game for this baseball fan!
Miami Marlins
….root, root, root for the home team!
Of course, Alex Marrero would be doing a disservice to his Magic City roots if he didn't root for the home team: the Miami Marlins. Though they may not be the most decorated team in the league, Marrero maintains a soft spot for the Marlins regardless. For many other Miamians, the same can surely be said. Even for transplants who still wave their hometown colors, there's always a piece of a baseball fan's spirit that just has to root for the Marlins while in Miami!
Alex Marrero can proudly say that he has been a fan of the Miami Marlins during both the highs and the lows. He proudly cheered the boys on in both of the team's forays into the World Series realm. Both in 1997 and 2003, Marrero rooted for his Marlins all the way! But even on the bad days, this local isn't ashamed to say that he supports the Magic City's MLB underdogs.
Supporting local, of course, is a cornerstone of Alex Marrero's identity. From his entrepreneurial and real estate pursuits to his baseball fanaticism, embracing the local life is key. It comes as no surprise that no matter rain nor shine, Marrero cheers on his hometown heroes every-time.
Like Alex Marrero, the Miami Marlins set a heavy emphasis on the value and importance of philanthropic involvement. Over the years, the team has actively given back to the local area in major ways. Marrero is particularly proud of the team's Empowerment Fund; an initiative that supplies Miami area nonprofits with the funds and resources needed to positively impact the area's residents. Going forward, Marrero hopes to one day become more actively involved with this initiative, perhaps as a volunteer or organization member.