The Magic City wants you to shop, eat and play in the paradise of Miami. With so many delicious restaurants to choose from and oh so many energetic events to attend — how could you resist the Buy Miami campaign?!
What is Buy Miami?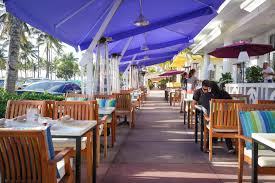 Buy Miami is a program that encourages residents and tourists alike to support small businesses in Miami.  It's all thanks to a free directory loaded up with special offers and deals that attract customers.
An excellent resource for small business owners, Buy Miami promotes local shops, restaurants and events — for free!  This leads to tons of free exposure, thanks to a marketing program that puts small businesses on the daily itineraries of tourists and Miamians. 
It's pretty simple.  All Miami businesses have to do to participate in Buy Miami is draw up a special offer exclusive to the program.  (Think BOGO.. or bigger!  The choice is all yours, entrepreneurs!)  In return, Buy Miami will include the small business in their directory, which is conveniently located on the official website of Miami! 
With so many tourists visiting the official website of Miami to plan out their visits to the Magic City, this can be a great way to attract new customers.  Who knows?  Your listing might even encourage a Miamian to declare your business their local haunt! 
Alex Marrero is a major supporter of this campaign.  Even as a lifelong local, he's found plenty of events and activities that he never would've heard of if not for the Buy Miami directory.  He certainly recommends this to any startup or small business in the area.